INSTANT CASH UP TO $10,000
—
Our services include
Car Body Removal

Auto Removal

Cash for Wrecked Cars

Scrap Car Removal

Car Transport

Car Disposal

Cash for Unwanted Cars

Cash for Scrap Cars
Give us a call on 0413221574 / 0477413136 and we guarantee the best price for your car, straight up in cash!
Our Adelaide Car removal team pays cash for all cars, trucks, 4×4 and 4wd vehicles, vans, and UTE. You could get instant cash up to $10,000 for your unwanted car!
Don't go thinking about how wrecked your car is, or if anyone will buy it off you because we will! Our team is committed to giving you the best value for your car; so you can be sure you will be getting a pretty high quote for your car.
No more waiting for documentation, red tape and other formalities. Instant cash is what we promise, and instant cash is what you get! Our years of experience have given us the ability to get you the best rates for your car, and the skill to quickly and efficiently handle car removal in Adelaide.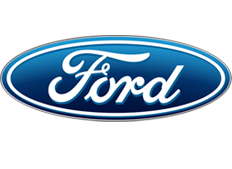 CAR REMOVAL IN ADELAIDE - QUICK, EASY, FREE!
—
Once you get your cash in hand, our team comes in and takes your car off your hand. It will be the quickest and most hassle-free service you have ever experienced; you have our word on that.
You don't have to pay a cent extra. We take your car off your hand at no cost to you; it's absolutely free!
Cash in your pocket and an unwanted car off your hands – all done in a professional, hassle-free and efficient manner. What are you waiting for!
This is all that you have to do to get $$$ in your pocket:
1. Get a free quote by calling us on 0413221574 OR send us an email OR fill out the form below.
2. Arrange a day and time of your convenience for the pickup.
3. Get your cash on the same day, anywhere in Adelaide.
4. Get your car removed for free from any location in Adelaide.